IDPC signs Cooperation Agreement with Data Protection Commissioner of Albania
IDPC and Information and Data Protection Commissioner of Albania sign Cooperation Agreement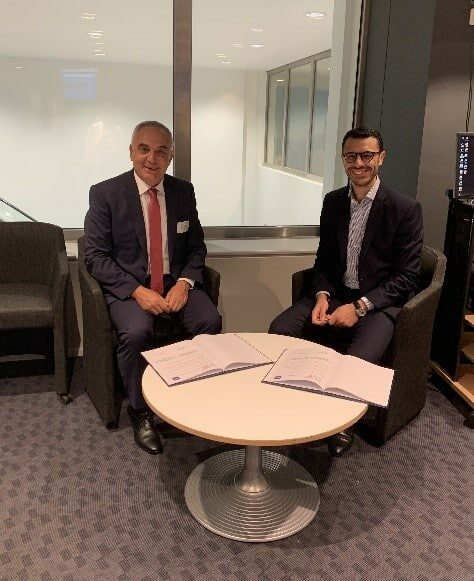 On the margins of the 69th Plenary meeting of the European Data Protection Board, which took place in Brussels on the 12th September 2022, the IDPC and Information and Data Protection Commissioner of Albania (Komisioner për të Drejtën e Informimit dhe Mbrojtjen e të Dhënave Personale) signed a cooperation agreement
The protection of personal data is moving forward fast in the Republic of Albania. The right to the protection of personal data is solemnly recognised as a constitutional right under article 35 of its Constitution and furtherly implemented in national law n. 9887 of 2008, which is largely harmonised with EU law.
The same legislation set up the Information and Data Protection Commissioner, an independent and dynamic authority with established international relations headed by Mr Besnik Dervishi.

Under the cooperation agreement, the IDPC and the Information and Data Protection Commissioner of Albania will mutually exchange best practices, information and expertise in view of facilitating the application and enforcement of data protection law in their respective jurisdictions.
"This agreement is a great achievement in consolidating the relationship with one of our most esteemed counterparts and another step ahead in enhancing our international outreach in a global economy where the exchange of personal data across borders grows on a daily basis", says Commissioner Deguara.
The parties intend to commence cooperation activities with immediate effect and expect to see their beneficial impact in the very near future.